Ordering and Shipping
Shipping Policies.
West Coast Seeds ships anywhere in North America. However, we are not able to ship garlic, potatoes, asparagus crowns, bulbs, onion sets, Mason bee cocoons, or nematodes outside of Canada. We regret, we cannot accept returns or damages for orders outside of Canada. The minimum shipping charge to the US is $6.99.
Shipping For Canada:
$6.99 flat rate applies to orders up to 500g, and includes handling.
For shipments over 500g, standard Canada Post rates apply.
Shipping For the US:
$6.99 flat rate applies to orders up to 250g, and includes handling.
For shipments over 250g, standard UPS or Canada Post rates apply.
Note: US Flat Rate and Small Packet US Air cannot be tracked. To ensure an order can be tracked, please select from the following: Tracked Packet USA, Expedited Parcel USA, Xpresspost USA, or Priority Worldwide Parcel USA.
Please note: We do not ship Peas and Beans in envelopes to avoid damaging the seeds.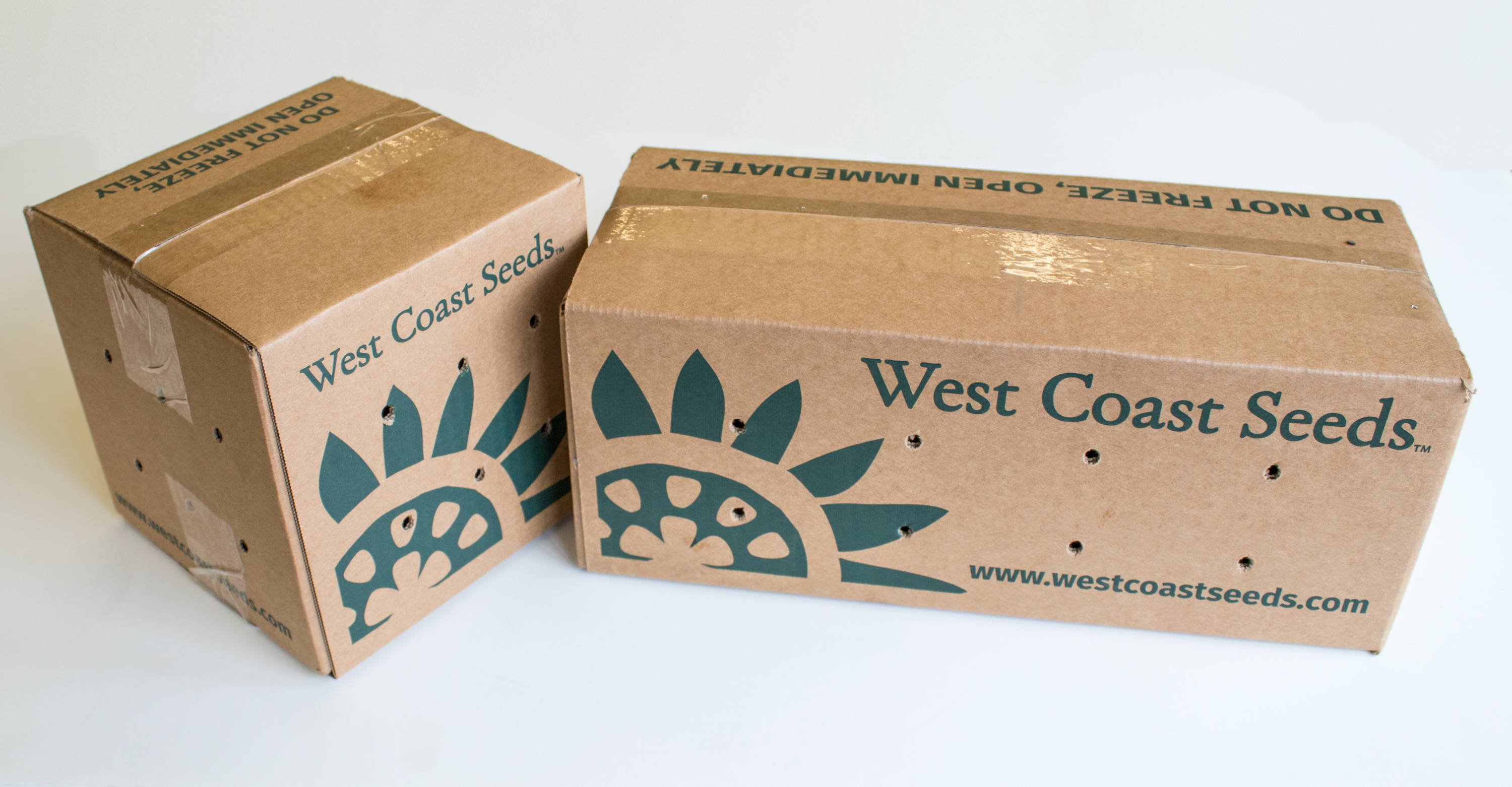 ---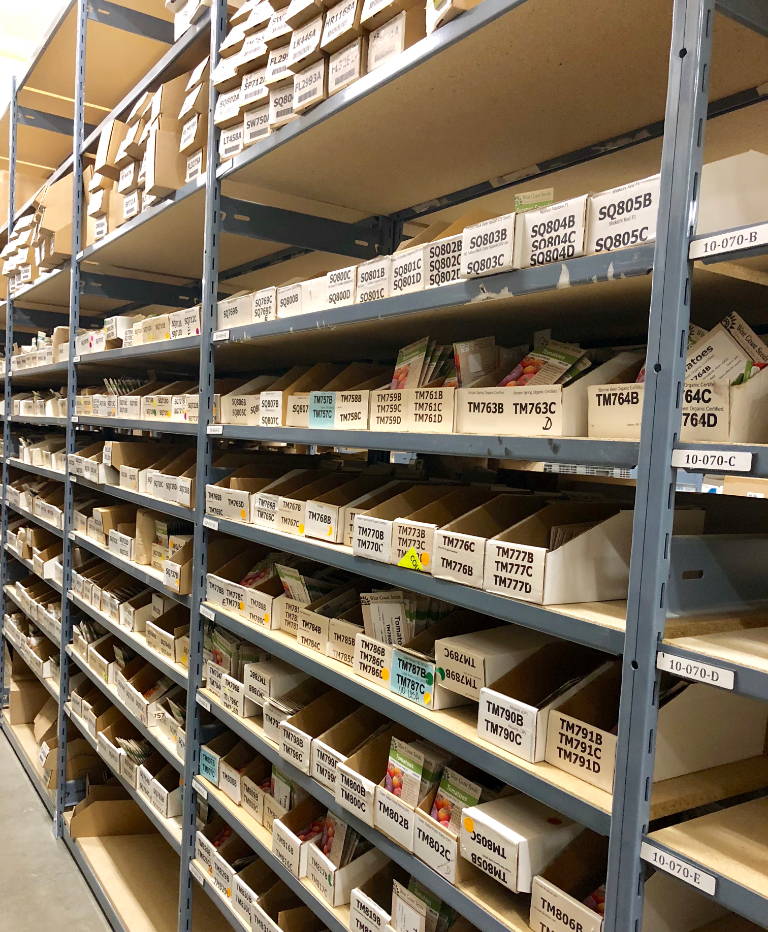 Call Us Toll Free 1-888-804-8820
The Order Desk is open 8am to 5pm Pacific Standard Time, Monday to Friday. From January 15th to May 15th we are also open Saturdays and Sundays from 10am until 4 pm to take your orders and answer your questions. Our customer service representatives can answer many gardening questions, and if not, they can arrange to have our master gardener call you back. Please feel free to leave a message after hours, or use our online feedback form to drop us a quick note!
Upon placing an international order outside of North America, the customer assumes all responsibility for items lost or damaged in transit. West Coast Seeds does not prepare phytosanitary import documents for our shipments. International customers will be responsible for their own customs clearance, and compliance with local import restrictions and legislation. Please note that international shipping by surface often travels by boat and can take months to arrive.
We are unable to track packages shipped by Small Packet International Ground or Air, and International Packet Air.
Tracking of International Orders is only available by International Parcel Ground, Xpresspost International, and Priority Worldwide Parcel International.
We regret that at this time we cannot ship to South America, Mexico, Japan, China, or Spain.
Please ensure you are logged into your West Coast Seeds online account before beginning your shopping experience. If you have been browsing through our catalogue or online storefront at WestCoastSeeds.com and have a "list," feel free to click on the "Quick Order" tab on the left hand sidebar of the Shop page and fill out your order. Alternatively, you may browse the web site and add items to your shopping cart by clicking the "Add to Cart" button. If you intend to pause and come back to your order later, please be sure to save the items in your cart to your account. Prices on this website are subject to change without notice.
Prefer to place your order by mail or fax? Simply download our Order Form. Print this document. Write out your order. Fax (604 952 8828) or mail it to us. Please see our Contact Us page for our mailing address.
Be sure and include payment information and a shipping address. Please remember to include a current daytime telephone number or email address.
Some Seeds are GST/HST (TAX) Exempt
All prices shown exclude applicable taxes. Seeds ordered in grower quantities are GST/HST "zero-rated" so no tax is applied. For large seeds (peas, beans, & corn), 5kg (or 20,000 seeds) and up are zero rated. For all other vegetable and herb seeds 125g (or 2,500 seeds) and up are zero rated. GST/HST is applied to flower seeds regardless of the quantity. The correct tax will be added to your order after you have filled in your billing address as taxes are calculated from your address.
In season items not in stock will be marked as a back order and will be shipped to you when they arrive. We reserve the right to cancel back orders under $10.00. Your credit card is only charged for items shipped. If the item is not available at the correct planting time for your region, we will gladly make a substitution or credit your account. If you paid by cheque or money order, refund cheques will be issued for credit balances of $10.00 and above. Amounts under $10.00 will be credited to your account. Out of season back orders will be treated as new orders when the items come into stock and the appropriate shipping will be charged when they are shipped out. If payment is declined on a back order under $10, the back order will be cancelled.
Additional Shipping Information
West Coast Seeds is committed to keeping shipping costs as low as possible. We use a number of carriers to enable us to provide the best service for your order and your location. If you have a special request please Contact Us.
First Class Envelope Service
If the shipment weight does not exceed 100g and the thickness is no greater than 2cm your order will be shipped throughout Canada using this service.
"Heavy" items
The internet shipping calculator is fairly accurate, but there are variations depending on dimension/weight and size of the shipping box. If for some reason it is significantly more, we will contact you for confirmation before shipping.
Lightweight, But Bulky Items
Canada Post and other carriers calculate shipping charges based on cubic volume of items or weight, whichever is greater. Weights indicated in the catalogue and online for these bulky items are based on this calculation and may not be the item's actual weight.
Seasonal Items
Items that are shipped at specific times of the year and require special handling, such as: Bees, Garlic, Potatoes, and Nematodes will be entered as a new order with the appropriate regional shipping charges applied.
* We reserve the right to adjust our shipping charges without notice.
---